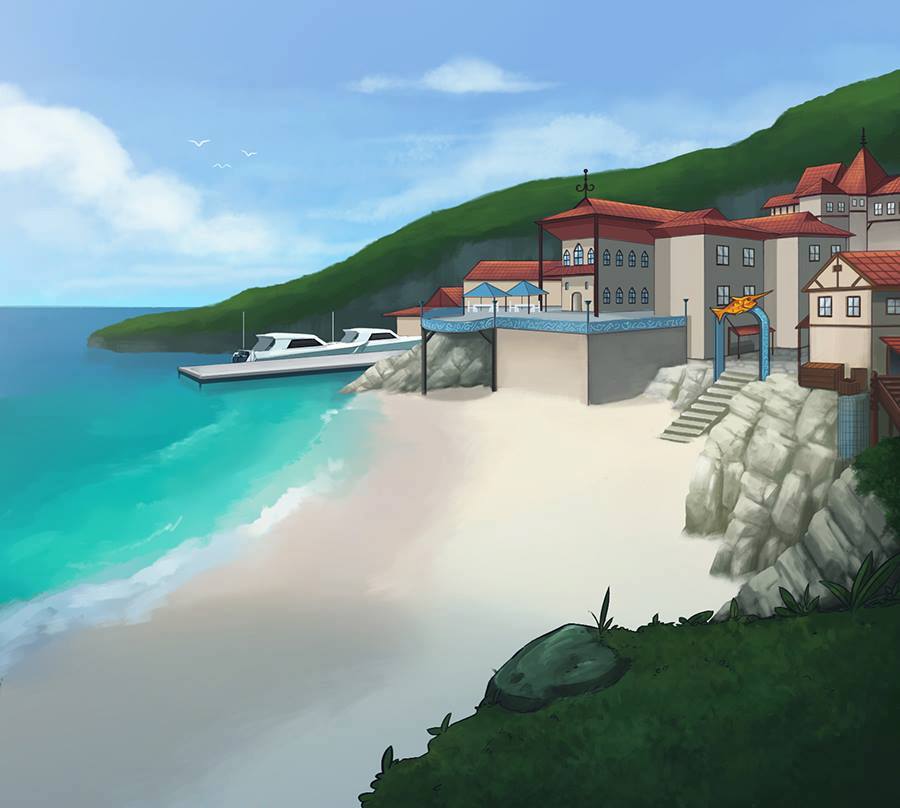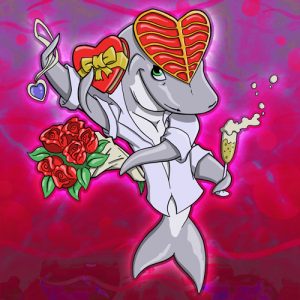 One casual online game I've enjoyed for a while is Fish Wrangler, which you can play via Facebook or at Fish-wrangler.com. In real life, I don't have a lot of interest in fishing, but I do love the ocean, and the game's whimsy, fantasy creatures, and seagoing adventure storylines reeled me in. (Yes, I had to make that pun.)
Recently, I had the opportunity to write brand-new chapters for the game. The first chapter of "Big Love Island" will be released on February 26th, and I'm excited to see how new players and game veterans respond to it.
Big Love Island is a departure from the other locations in the game in part because players asked for a more realistic fishing scenario than they typically find (monster sharks, mythical sea creatures, anthropomorphic cartoon fish, and outlandish poles abound on the other islands). This island will feature North American freshwater fish such as rainbow trout, bluegills, splake, Atlantic salmon, etc.
Since the fish are more realistic, I knew the story had to fit the new setting while still retaining the game's signature adventure and whimsy. While I was reading a different game level, I came across an offhand reference to the Red Love Islands, and I thought, why not set the new level there? And of course it made sense to make the storyline romantic. The Big Love Island setting is idyllic, full of secluded coves, pristine beaches, sparkling lakes, and majestic mountains.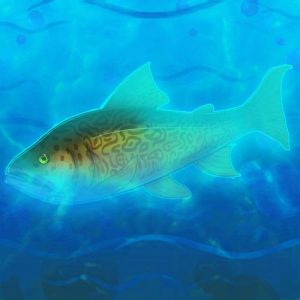 Players will encounter pirate-plagued hotel staff, a regretful husband, estranged lovers, a private investigator, and a group of footloose ladies determined to have the best vacation ever. And Sparkles, who you'll have to face alone. I won't tell you who Sparkles is, but he's not a gazebo.
So, this is my first romance story in addition to being my first substantial online game narrative. I had a great experience working with artist Zie Fauzi and game developer Joe Faron, and I'm looking forward to writing more chapters.
Will it be another Red Love Islands romance with realistic fish and aquatic settings from other parts of the world? Or will I have a chance to create a horror-themed level? Or maybe a steampunk level? We'll see how the players feel!