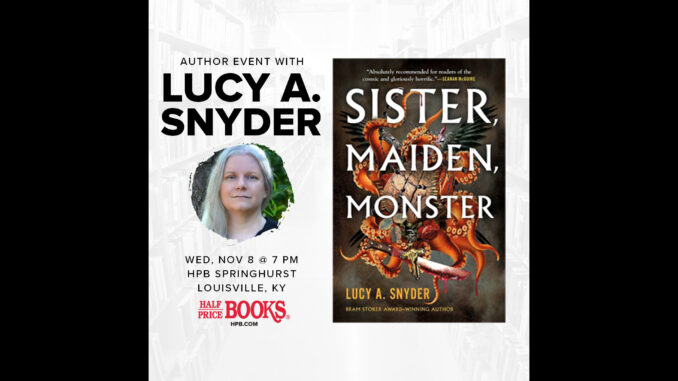 This is late notice, but if you live in or near Louisville KY, I hope you can come out to the Springhurst Half Price Books this Wednesday evening. I'll be there at 7pm to read from my latest novel Sister, Maiden, Monster, participate in a Q&A session, and sign books. The address is 10220 Westport Rd, Louisville, KY 40241.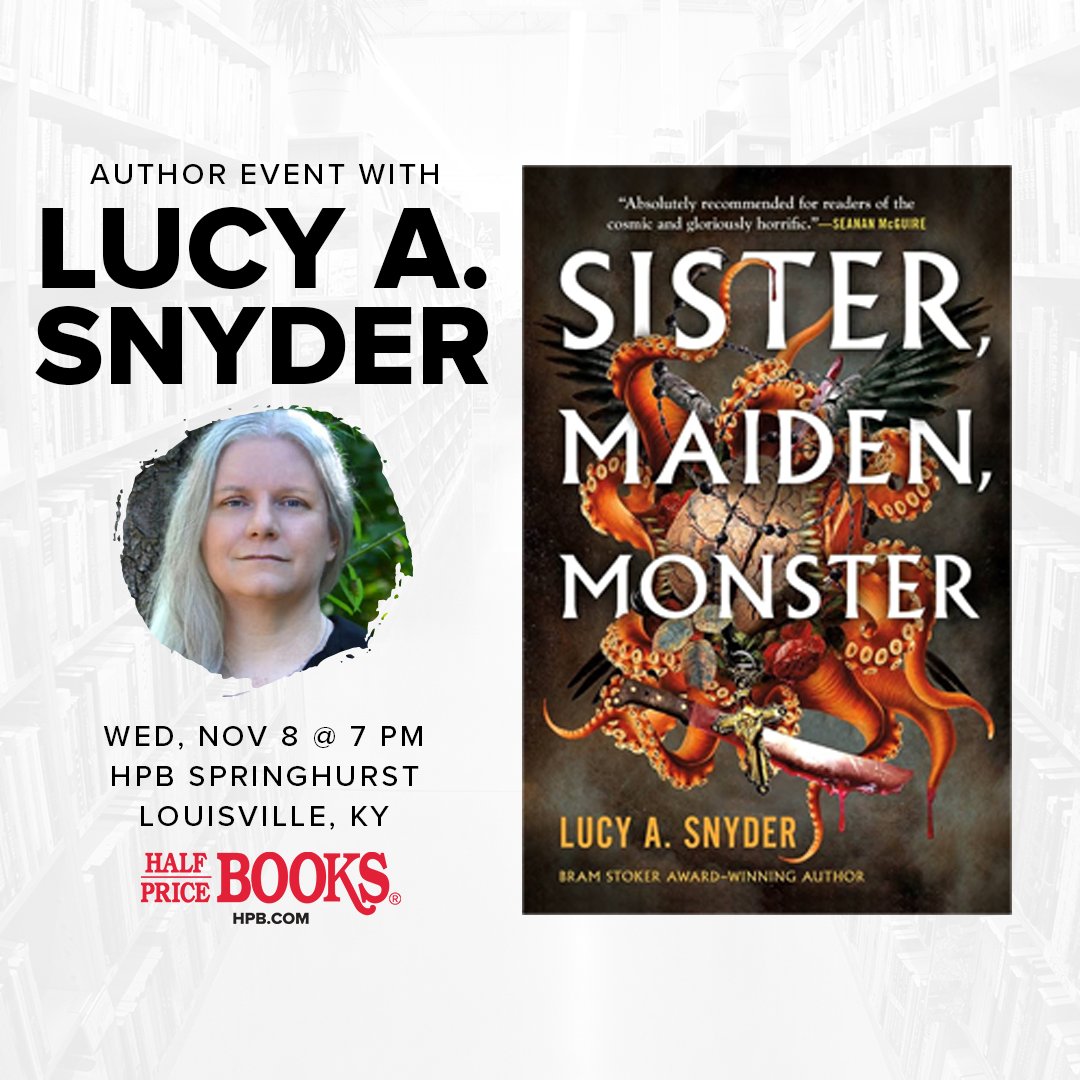 Some of you may have been following the efforts of employees at some HPB stores to unionize. I am entirely supportive of their struggle! I've been told by the events coordinator at the Springhurst location (friend and fellow horror writer Nicole Cushing) that HPB store employees are not a monolithic group. She says that the employees at her location have not sought to unionize, and my appearance there is not undermining union activities.
Please visit Half Price Books Workers United for more information.