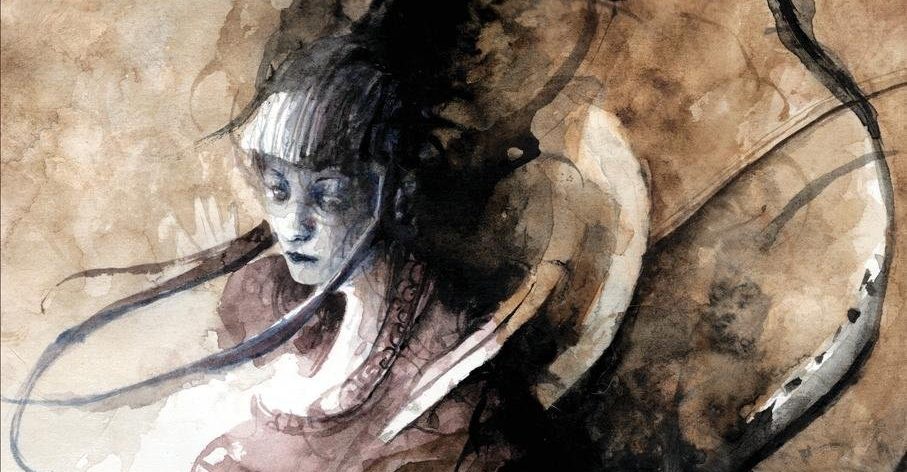 My new collection Garden of Eldritch Delights was released by Raw Dog Screaming Press on October 18th. You can order it direct from the distributor or via Amazon or Barnes & Noble.
This is my third collection with RDSP. The first two, While the Black Stars Burn and Soft Apocalypses, both won Bram Stoker Awards. This collection (as you might guess from the title) contains various kinds of Lovecraftian fiction along with dark science fiction stories and fantasy tales. As with my previous collections, most of the stories' protagonists are women survivors who've had to deal with personal loss or trauma before they encounter dangerous supernatural intrusions into their lives.
Some stories are quiet; others are action-packed adventures. I wrote most of the stories in the past couple of years, so the collection reflects my latest work as a writer. There's more story here, too: this book is about 20 pages longer than either of my last two RDSP titles.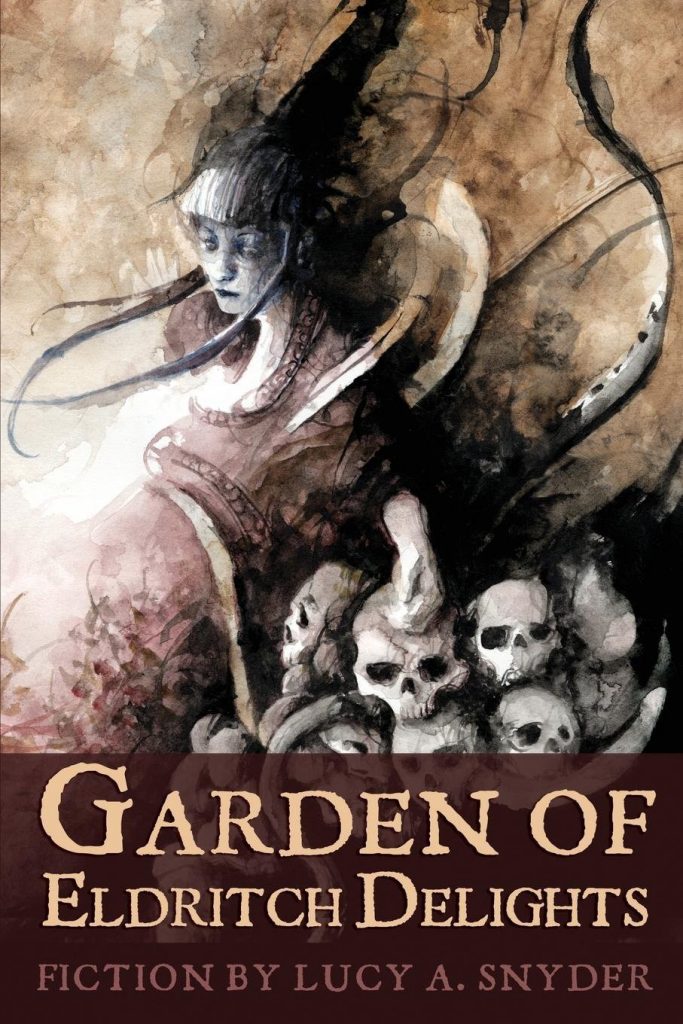 Here's the Table of Contents:
"That Which Does Not Kill You"
Originally appeared in Looming Low, Dim Shores, September 2017.
"Sunset on Mott Island"
Originally appeared in Shadows Over Main Street, Vol. 2, Cutting Block Books, October 2017.
"The Gentleman Caller"
Originally appeared in Return of the Old Ones: Apocalyptic Lovecraftian Horror, Dark Regions Press, February 2017.
"Executive Functions"
Originally appeared in You, Human, Dark Regions Press, December 2016.
"The Yellow Death"
Originally appeared in Seize The Night: New Tales of Vampiric Terror, Gallery Books, October 2015.
"Santa Muerte"
Originally appeared in Streets of Shadows, Alliteration Ink, September 2014.
"Dark of the Moon"
"Fraeternal"
Originally appeared in Gamut Magazine, December 2017.
"A Noble Endeavor"
Originally appeared in Steampunk Universe, Alliteration Ink, January 2018.
"Blossoms Blackened Like Dead Stars"
Originally appeared in Ride The Star Wind: Cthulhu, Space Opera, and the Cosmic Weird, Broken Eye Books, September 2017.
"A Hero of Grünjord"
Originally appeared in Hath No Fury, Outland Entertainment, August 2018.
"The Warlady's Daughter"
Originally appeared in Champions of Aetaltis, Mechanical Muse, April 2016.
Reviews
"Garden of Eldritch Delights, a horror story collection by a modern master of the form, Lucy A. Snyder, offers explosive tales of trauma and survival, featuring memorable monsters while also looking back to Lovecraft for inspiration."
—Library Journal
"Snyder is a standout. … This newest collection is a must-read for horror fans with a penchant for merciless water gods and ancient evil."
— Booklist
"(T)hose who love the poignant and bizarre — at which Snyder excels — won't be disappointed."
— Publishers Weekly
"This is an amazing collection of speculative fiction! … Garden of Eldritch Delights is a Five-Star read which will be displayed on the 'Wall of Fame' where all my favorite books are!"
— Hellnotes
"I fully recommend giving this book a read. In the world of speculative fiction and weird dark science fiction, this one is a hit."
— The Scary Reviews
"(A)stonishing and fantastic … go get the book …."
— The Haunted Reading Room
"Snyder is known for short fiction that expands tropes and puts a new spin on old genres. In these twelve stories you will find influences from classic horror figures like H.P. Lovecraft and Ambrose Bierce, but you won't find the same characters or plot devices. With the ability to write across many genres and a keen eye for injustice, Snyder brings new voices to life …."
— Ohioana Library Newsletter
"All told, Garden of Eldritch Delights is a wonderful collection that can tickle your fancy and tingle your spine, often in the same story. Each new tale weaves another world of speculative rapture that will engulf you with unrelenting fervor. Here the fantastic is laid bare, opening up new dimensions of genre writing that alternately thrills and enchants."
— Nightmarish Conjurings
"I absolutely recommend checking out Garden of Eldritch Delights if you are at all interested in feminist or Lovecraftian horror!"
— Howling Libraries
"Stoker-winner Lucy A. Snyder's superbly creepy 'Blossoms Blackened like Dead Stars' is about a woman recruited to eradicate alien spawn before they can attack Earth who becomes something more than human in the process."
– Publishers Weekly
"This story features some serious vampires. Well done."
– Cemetery Dance on "The Yellow Death"
"Snyder's piece subtly lures you in on the waves, while bringing on the impending doom. Charmingly cryptic to the end."
– Reviewer Glenn Rolfe on "Sunset on Mott Island"
"(O)ne of the best of the anthology … unforgettable."
– The Horror Fiction Review on "The Gentleman Caller"
Book Details
Paperback: 184 pages
Publisher: Raw Dog Screaming Press (October 18, 2018)
Language: English
ISBN-10: 1947879081
ISBN-13: 9781947879089