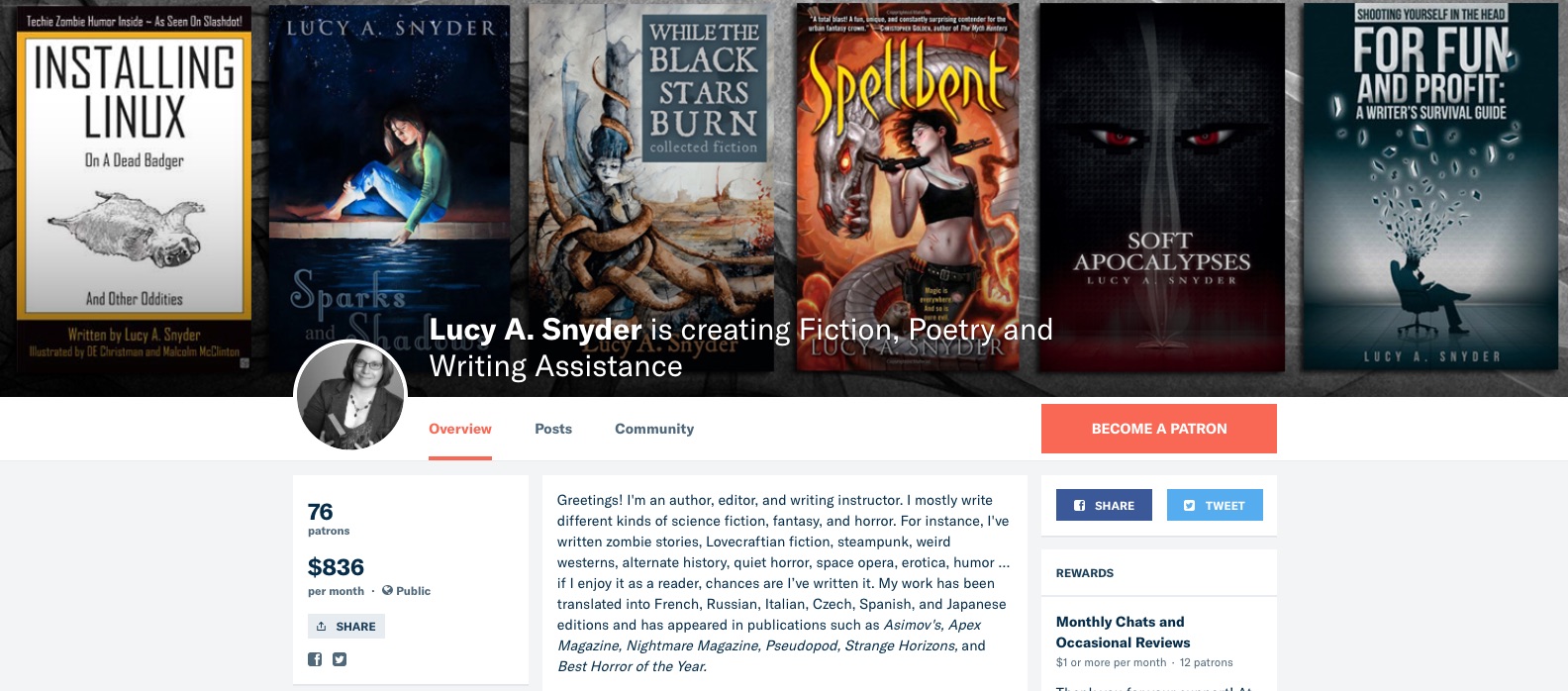 I launched my Patreon a little over 5 months ago, and it's been steadily growing. Through it, my patrons receive:
Monthly chats with professional authors, editors, and agents
Weekly poems
Weekly writing prompts
Monthly short stories
Monthly novel excerpts
Monthly writing articles
Monthly manuscript critiques
I'm doing my best to provide a good value to my patrons. My next stretch goal is to offer monthly online writing workshops. What will those involve? That's up to my patrons! Once we get closer to meeting that goal, I'll post options to my patrons and set up workshops based on their feedback and suggestions.
It's likely that the workshops will involve a monthly topic with live online discussion and exercises. I might be able to bring in guest instructors from time to time. Peer critique workshops for group discussion of submissions might be something people would really benefit from. There are a whole lot of options here, and I'm excited about the possibilities.
I enjoy running workshops. I ran the workshop track at the Context Convention for over 8 years, and it was rewarding seeing other writers not only build their skills and find publication but forge friendships with the people they met in their classes. Community is important to me, and I met a tremendous number of great people at Context.
Ever since the Context convention shut down, people have asked me if anything will come along to replace it. That's been in the back of my mind for the past few years. Running a writing conference is a huge undertaking, but setting up online writing workshops is a step in that direction. If I can grow my Patreon big enough to enable me to dedicate the time and enlist competent assistants, there's every possibility that in a few years we might be able to host an in-person weekend event similar to Context.
If you want to join my Patreon, for just $1 a month you can participate in the monthly industry chats and you'll receive other content: https://www.patreon.com/LucyASnyder