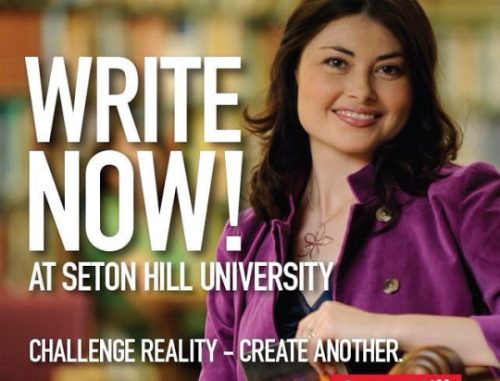 I'll be leading two sessions at the In Your Write Mind Workshop at Seton Hill University in Greensburg, PA next week. "Riveting Descriptions: Bringing Your Story to Life in the Reader's Mind" will be at 10am on Friday, June 28th and "A Creative Guide to Crowdfunding" will be at 10am on Sunday, June 30th.
The workshop runs from Wednesday, June 27th through Sunday the 30th.
Riveting Descriptions: Bringing Your Story to Life in the Reader's Mind
Description is critical in good, immersive fiction. It first and foremost enables the reader to richly imagine the world that a writer has created. But good description does more than provide the sensory and physical details crucial in setting, characterization, action, and world building. The ways in which characters see and describe their worlds deepen personality, establish point of view, convey motivation, ratchet up tension, and move the plot. Ultimately, the description is the thread that connects the who, what, when, where, and why in any narrative. This session will help you sharpen your description into a more powerful narrative tool.
A Creative Guide to Crowdfunding
Sites like Kickstarter, Patreon, Indiegogo and GoFundMe offer writers and other creators opportunities for gaining the funds to pursue their creative dreams. This session will help participants set up and run successful campaigns and avoid major pitfalls.
The workshop will feature many more sessions, some led by this year's special guests, along with a book signing session, pitch sessions, an author luncheon, and a Friday night costume ball.
Special Guests
Mark Oshiro is the Hugo-finalist (in the Fan Writer category) creator of the online Mark Does Stuff universe (Mark Reads and Mark Watches), where they analyze book and television series unspoiled. They were the nonfiction editor of Queers Destroy Science Fiction! and the co-editor of Speculative Fiction 2015 with Foz Meadows. Their first novel, Anger is a Gift, is a YA contemporary about queer friendship, love, and fighting police brutality, out now with Tor Teen. It was the winner of the Schneider Family Book Award for 2019 in the Young Adult category; it was also nominated for the LGBTQ Children's/Young Adult category in the 2019 Lammy Awards. When they are not writing, crying on camera about fictional characters, or ruining lives at conventions, Mark is busy trying to fulfill their lifelong goal: to pet every dog in the world.
Natalie Kimber has worked with The Rights Factory as their solo New York-based agent since 2014 and previously worked with the Georgetown University Booklab and Literary and Creative Artists in Washington, D.C. She represents both trade authors and non-traditional authors such as academics, artists, and poets. She is also the associate acquiring editor for Monologging.org, the lead organizer for NYC Writers Circle and the founder of the Weehawken Writers and Artists Studio.
Chris Kepner has been working in the publishing industry since 2008, both as a literary agent and as a director of international rights. Kepner has negotiated hundreds of book licenses all over the world and launched his own agency. He is looking forward to discovering authors for his new list in all genres, especially at the upmarket end of commercial and with a particular focus on anything speculative. Kepner studied English and business at Notre Dame.
Sandra Kasturi is the publisher of ChiZine Publications, winner of the World Fantasy, British Fantasy, and HWA Specialty Press Awards. She is the co-founder of the Toronto SpecFic Colloquium and the Executive Director of the Chiaroscuro Reading Series, and a frequent guest speaker, workshop leader, and panelist at genre conventions. Sandra is also an award-winning poet and writer, with work appearing in various venues, including Amazing Stories, Black Feathers: Dark Avian Tales, Prairie Fire, several Tesseracts anthologies, Evolve, Chilling Tales, ARC Magazine, Taddle Creek, Abyss & Apex, Stamps, Vamps & Tramps, and 80! Memories & Reflections on Ursula K. Le Guin. Her two poetry collections are: The Animal Bridegroom (with an introduction by Neil Gaiman) and Come Late to the Love of Birds. She is fond of red lipstick, gin & tonics, and Idris Elba.