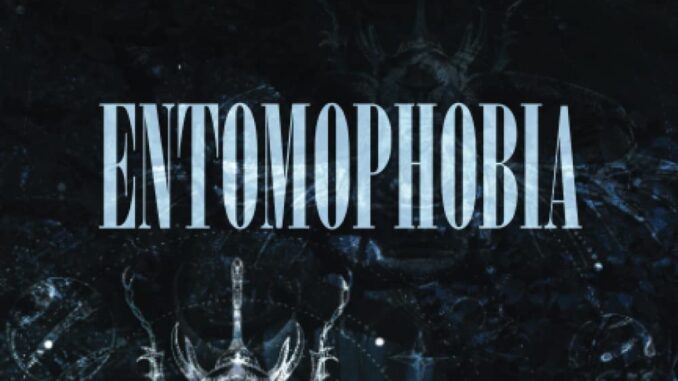 Sarah Hans is an award-winning author, editor, and teacher. Her speculative short stories have appeared in more than 40 publications, including Love Letters to Poe and the horror podcast Pseudopod. Her first novel is titled Entomophobia, and it's full of bugs. You can find it on the Omnium Gatherum site or at online vendors such as Amazon.
Here's the publisher's description of her novel:
One mistake can change your life, and Meri has made a lot of them. She married an abusive husband and stayed with him for ten years before she finally left. She moved back in with her mom and dated a guy who turned out to be an alcoholic. Now, just when she thinks things can't get any worse, she gets caught shoplifting. And not just by any security guard: by something supernatural, something that wants to do more than just calling the cops. Something out of her childhood nightmares. Now, Meri has a severe phobia, a psychotic ex-husband, an overbearing mother, an alcoholic ex-boyfriend, a daughter caught in the crossfire of a bitter divorce…and a curse. Will she become the thing she fears most?
I recently had a chance to chat with Sarah and ask her a few questions about her writing process.
What inspired Entomophobia?
Actually, your writing class did! You challenged us to think of the person (or people) we knew who had the most challenging lives and then add a supernatural element. I had to add a lot of side plot, also, to flesh out the book. It definitely wouldn't exist without your influence!
What is your favorite part of the novel?
Probably the ending! It's hard to say why without giving too much away, but I loved writing the faerie queens.
In what ways did the novel change during your revisions?
I didn't do too much revision, actually, because I tend to revise as I write. I did keep changing the bugs, though. In some versions there is a swarm of bees, and in some versions they're cicadas. I kept vacillating because what's the scariest bug? That's a hard question for me to answer. I find most of them pretty creepy!
What did you learn about your writing process (or anything else!) while you were working on this book?
I learned that it really helps me to know what the ending is going to be, so I can write toward that goal. I also learned to write an outline, even if it's just vague. It also helps to power through and write the book as quickly as possible, before my ADHD makes me lose interest.
What advice do you have for beginning writers?
Ask for what you want. It'll be scary and hard the first time you do it, but the worst that can happen is the agent or the editor or the publisher says no. Most people in the writing industry are pretty helpful and kind, I've found, and they'll say yes if they can! But you will miss a lot of opportunities if you don't put yourself out there and ask. Pretend you're brave!
Any final thoughts?
I'm currently finishing up a horror novella about meth addicts hiding out in an abandoned asylum, and I'm about halfway through a historical horror novel about an identity thief who gets in way over her head. If you want to keep up with my releases and appearances, the best way to do that is to follow my blog, https://sarahhans.com/, or follow me on Twitter. Thanks for reading!
You can also find Sarah on Instagram and TikTok with the username @witchwithabook. Sarah lives in Ohio with her partner, stepdaughter, and an entirely reasonable number of pets.