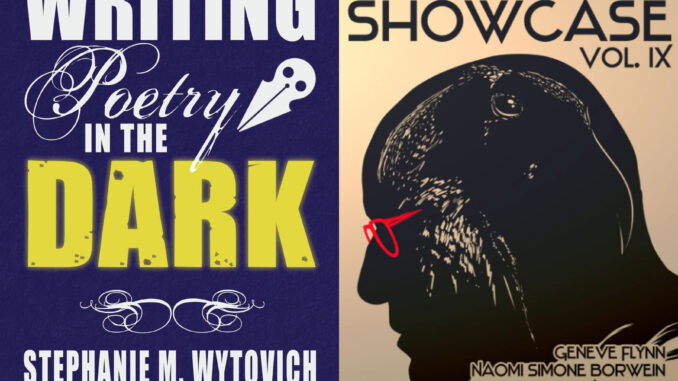 Last week, my work was published in two new poetry anthologies: Writing Poetry in the Dark from Raw Dog Screaming Press, and Poetry Showcase Vol. IX from the Horror Writers Association.
Writing Poetry in the Dark was edited by Stephanie M. Wytovich and includes my article "A Slippery World: Writing Poetry About Gender and Sexuality". The book also includes nonfiction by Linda D. Addison, Jim and Janice Leach, Cynthia Pelayo, Sara Tantlinger, Jessica McHugh, Donna Lynch, and more.
From the Publisher:
Writing Poetry in the Dark brings together some of the most successful contemporary genre poets to discuss topics related to creating dark and fantastical poetry.

While there are countless books available for the aspiring poet, there is a lack of resources specifically for and on speculative poetry, and with the market thriving, publishers who previously did not put out poetry are now adding it to their catalogs, requesting it for their anthologies, and seeking it for their magazines. Given these factors, it seemed like the perfect time to put together a guide for dark poets that addresses some of the unique challenges they face, such as creating monsters out of white space, writing the hybrid poem, or subverting folklore in the retelling of a classic tale.

Included in Writing Poetry in the Dark are recommendations on how to bring fear to the page, write from the wound, let violence loose, channel the weird, and tackle the dark side of daily life. There are also practical suggestions for exploring different poetic forms and topics ranging from building worlds, writing from different points of view, and exploring gender and sexuality on the page. This book will bring something different to every speculative writer who is interested in exploring poetry with a genre twist, and it is our hope that this book will help poetry itself continue to evolve, grow, and redefine itself in the market for many years to come.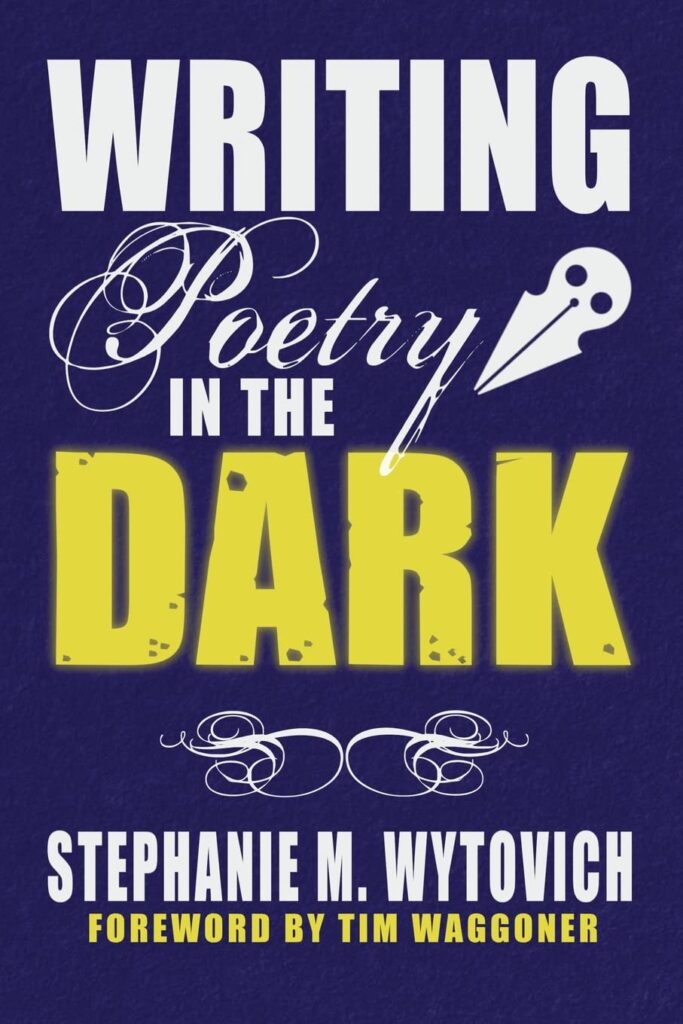 Poetry Showcase Vol. IX was edited by Angela Yuriko Smith and includes my poem "The Grim Wives." It also features poetry by Stephanie M. Wytovich, Geneve Flynn and Naomi Simone Borwein along with other poems from Mary A. Turzillo, Christina Sng, Alessandro Manzetti, Victoria Nations, K. H. Vaughan and others. The cover artwork is by Kyra Starr.