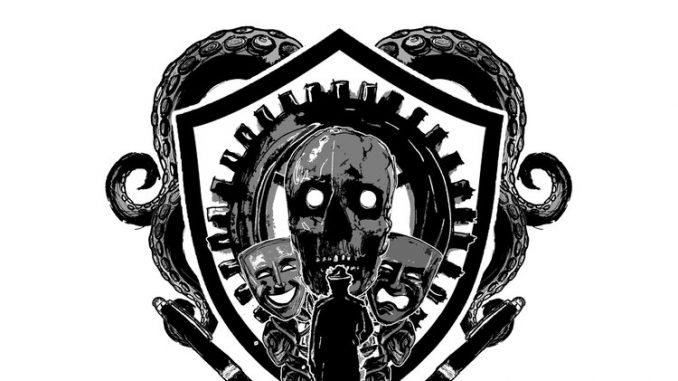 On February 8th, 2020, I and seven other authors will offer topical seminars in the daylong Day of Reckoning writing workshop from Storyville Studio. Seats are limited, so sign up today!
---
MODERN SOUTHERN GOTHIC WITH EDEN ROYCE
9:00 — 10:00 A.M. CST
Loved for its focus on family secrets, the macabre, and the grotesque, Southern Gothic is having a resurgence. This class will wade into modern takes on historical tenets of the genre, give tips on creating a Gothic atmosphere in your writing, and make recommendations for further reading.
FAIRY TALES AND MYTH WITH CARINA BISSETT
10:00 — 11:00 A.M. CST
This session emphasizes the ways writers can incorporate symbolism and archetypes found in fairy tales and myths in order to strengthen these inherent associations within the confines of story.
SHOW YOUR BONES: WRITING THE PAIN WITH MERCEDES M. YARDLEY
11:00 A.M. — 12:00 P.M. CST
We'll discuss how digging deep into your personal pain is not only healing, but produces truthful, moving literature.
ASSEMBLING YOUR PERSONAL INFRASTRUCTURE WITH BRIAN HODGE
1:00 P.M. — 2:00 P.M. CST
Setting yourself up to do your best work in our age of distraction, exhaustion, narcissism, and rage goblins.
AND THEN THE MURDERS BEGAN: WRITING GREAT FIRST PARAGRAPHS WITH LUCY A. SNYDER
2:00 — 3:00 P.M. CST
Author Marc Laidlaw recently wrote, "The first line of almost any story can be improved by making sure the second line is, 'And then the murders began.'" While often true, most writers can't actually use this technique. In this class, we will examine the first paragraphs of recent award-winning short stories to show why (and how) they work to hook readers. Afterward, we'll work on improving paragraphs in progress.
THE BEAUTY IN THE BEAST: WRITING TRAUMA HORROR WITH HUMANITY WITH KAREN RUNGE
3:00 — 4:00 P.M. CST
Let's take a look at real monsters and traumatic subjects: how to write a disturbing scene with insight and compassion, and how to utilize extreme themes in a way that enriches the emotive power of your story.
CHARACTER DESCRIPTIONS WITH BRIAN EVENSON
4:00 — 5:00 P.M. CST
We will look at different ways of doing character description: concise, lengthy, on the run, physical, metaphorical, etc., and consider what each provides.
All sessions will be moderated by Richard Thomas. To sign up, visit: https://www.storyville.studio/day-of-reckoning/day-of-reckoning-february-8th-2020