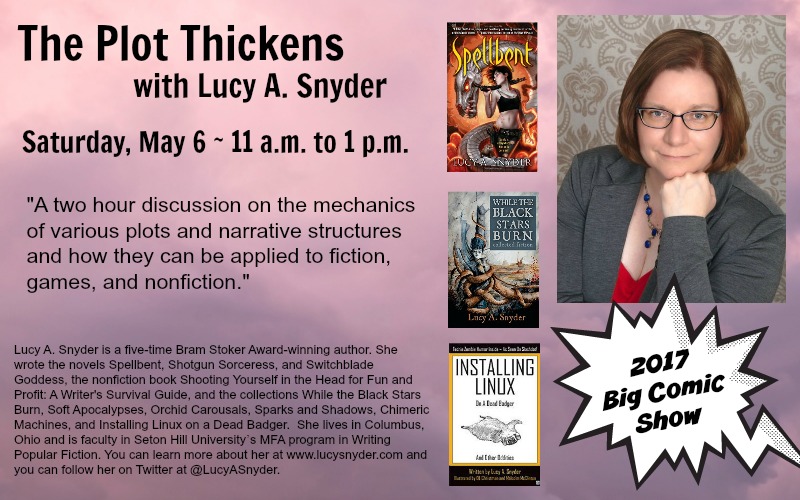 On May 6th from 11am-1pm, I'll be leading a free writing workshop for teens and adults at the Pickerington Library in Ohio. "The Plot Thickens" is a two hour discussion on the mechanics of various plots and narrative structures and how they can be applied to fiction, games, and nonfiction.
Each of my workshops includes discussion and practical in-class exercises intended to help participants develop the skills they need to become better writers. Students will come away with valuable resources they can explore and use after the session is over.
Space is limited. To sign up for this free program, please fill out the brief form at:
http://pickeringtonlibrary.org/event/the-plot-thickens/
I have a Master of Fine Arts in Creative Writing from Goddard College I have been a faculty member in the Seton Hill University MFA in Writing Popular Fiction program since 2010. I've led workshops at Goddard College MFA Residencies, StokerCon in Las Vegas, the Teaching & Learning in Higher Education Conference, the Massillon Museum, Sinclair Community College, and several regional conventions.