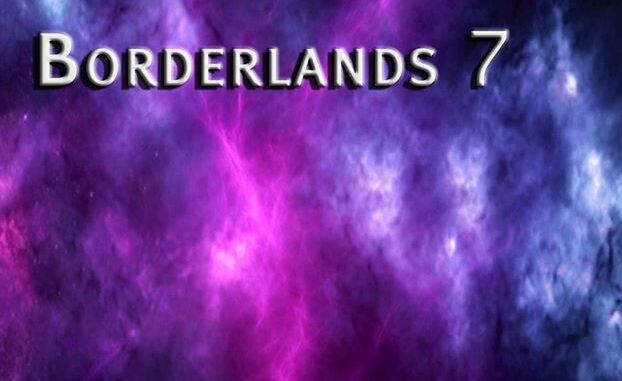 I'm very happy to announce that my story "Everything After We Kissed" will be in Borderlands 7, edited by Olivia Monteleone and Tom Monteleone. It's scheduled to come out on October 1st and will be available as a signed, limited-edition hardcover. You can pre-order now at the Borderlands Press site.
My story is a queer Lovecraftian horror tale that takes place in the same world as my story "Cthylla," which appeared in The Library of the Dead (Written Backwards, May 2015).
"Cthylla" is one of my favorites in the collection. The relationship of two young women are put to the test as they discover their lives are intertwined in a goddess worshiping cult that's almost as creepy as Scientology. Almost.
— reviewer Shawn Scarber

A master of the oblique when it comes to character development, Lucy's Snyder's "Cthylla" offers a heroine who is anything but a Mary Sue. Daughter of a mother who is the star of a cult classic horror film titled Cthylla and father who is a software mogul, young Kamerynne struggles in her late adolescence to find her place in life in spite of (and partly because of) her parents' success. When a new housekeeper arrives, Kamerynne falls in love with her enigmatic and mysterious daughter, Natalya. But Natalya is keeping a secret from her new lover, a secret that somehow appears to be connected to the tentacled monster from Kamerynne's mother's film. Though Kamerynne attempts to use her family's resources to run away to Los Angeles and protect Natalya from her secret's mounting threat, disaster strikes her family, and Kamerynne has to look to her inner resolve and work to develop new strengths and skills. The climax of this story does not disappoint, and once again we are shown that any anthology where Lucy Snyder's name appears is guaranteed to contain stellar work.
— reviewer Carl R. Moore

Lucy A. Snyder straight-up messes with Lovecraft in the delicious "Cthylla" and it's awesome.
— reviewer Paul Michael Anderson
Here's the full list of contributors, in alphabetical (rather than story) order: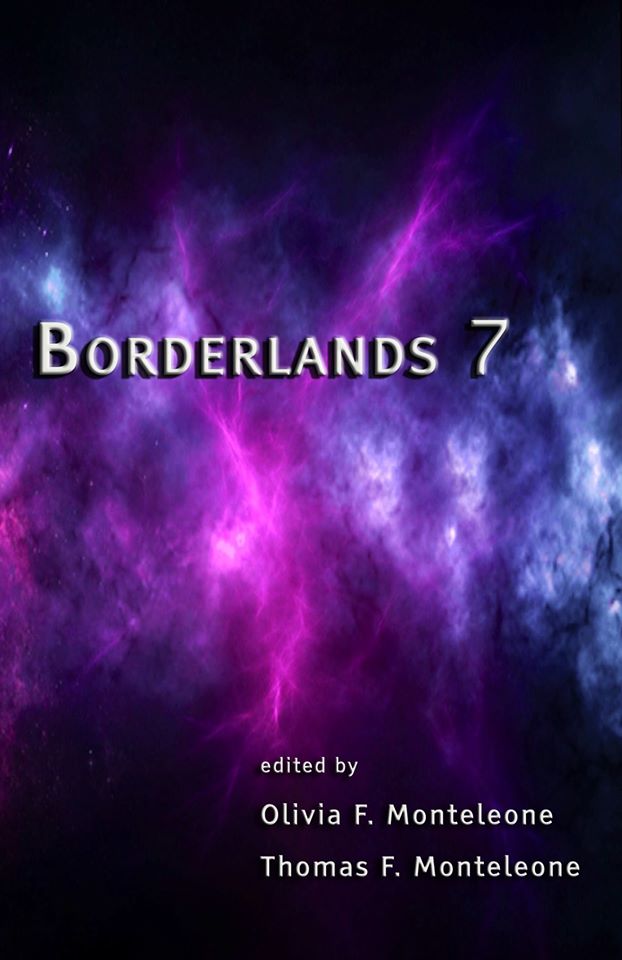 Meghan Arcuri-Moran
Michael Bailey
Gary A. Braunbeck
Michael Scott Bricker
Cory Cone
Roby Davies
John DeChancie
Michael Louis Dixon
Caitlín Rebekah Kiernan
Felicia Lee
Bentley Little
Lisa Mannetti
Richard Christian Matheson
Robert McCammon
Donna J. W. Munro
Stephanie Pendley Paul
Bill Pronzini
Stephen Mark Rainey
Lucy A. Snyder
Daniel Waters
Tim Waggoner
F. Paul Wilson
Leo Zaccari
Book Description
Borderlands 7 is the current volume of the continuing anthology series that has garnered awards and praise for its contributors and editors for more than twenty-five years. It is a non-themed gathering of stories which push the boundaries of genre fiction with provocative tales of the surreal and the weird.
You will find no zombies, no serial killers, no vampires, no ghosts … or any other familiar genre tropes or icons within these pages. Borderlands fiction is typified by its absolutely untypical nature. The editors offer herewith a wide range of fiction varying in tone, length, style, and theme. The path to the Borderlands of contemporary, imaginative fiction is traveled by writers who believe they can write a story that is so unique and memorable it demands to be a part of this current volume. The result is a grand amalgam of respected masters, solid veterans, and bold newcomers.