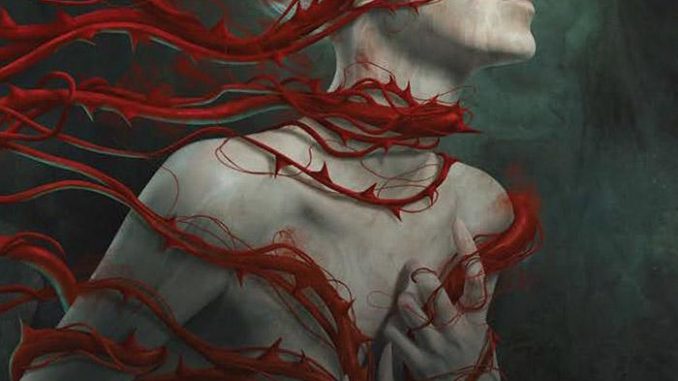 Last week, Apex Book Company released Do Not Go Quietly: An Anthology of Victory in Defiance. This anthology contains my poem "Permian Basin Blues" along with work by Fran Wilde, Shanna Germain, Maurice Broaddus, Nayad Monroe, Christina Sng, and many others. Here's the full Table of Contents:
FICTION
John Hornor Jacobs – "Glossolalia"
A. Merc Rustad – "The Judith Plague"
Maurice Broaddus/Nayad Monroe – "What the Mountain Wants"
Karin Lowachee – "Sympathizer"
Brooke Bolander – "Kindle"
Cassandra Khaw – "What We Have Chosen to Love"
Fran Wilde – "The Society for the Reclamation of Words and Meaning"
Rich Larson – "Scurry"
Sarah Pinsker – "Everything Is Closed Today"
Sheree Renée Thomas – "Thirteen Year Long Song"
Dee Warrick – "Nobody Lives in the Swamp"
Russell Nichols – "Rage Against the Vending Machine"
Meg Elison – "Hey Alexa"
Marie Vibbert – "South of the Waffle House"
Veronica Brush – "Face"
Jo Miles – "Choose Your Truth"
Rachael K. Jones – "Oil Under Her Tongue"
Eugenia Triantafyllou – "April Teeth"
E. Catherine Tobler – "Kill the Darlings (Silicone Sister Remix)"
Shanna Germain – "Salted Bone and Silent Sea"
POETRY
Annie Neugebauer – "To Write"
Jeremy Paden – "The Skeleton Archer Speaks"
Mary Soon Lee – "If the Fairy Godmother Comes"
Lucy A. Snyder – "Permian Basin Blues"
Christina Sng – "The Dolls"
Joshua Gage – "#greenlivesmatter"
Alethea Kontis – "Witch's Star"
Bianca Spriggs – "Plot Twist"
From small acts of defiance to protests that shut down cities, Do Not Go Quietly is an anthology of science fiction and fantasy short stories about those who resist. Within this anthology, we will chronicle the fight for what is just and right, and what that means: from leading revolutions to the simple act of saying "No."
Resistance can be a small act of everyday defiance. And other times, resistance means massive movements that topple governments and become iconic historical moments. Either way, there is power in these acts, and the contributors in Do Not Go Quietly will harness that power to shake our readers to the core. We are subordinates to a power base that is actively working to solidify its grip on the world. Now is the time to stand up and raise your voice and tell the world that enough is enough!