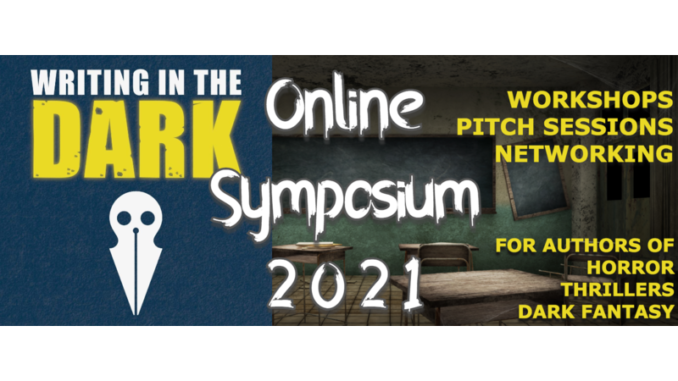 I'll be participating in the Writing in the Dark Online Symposium this weekend! Other presenters include Tim Waggoner, James Chambers, Andy Davidson, Lynne Hansen, Jamal Hodge, John Edward Lawson, Cynthia Pelayo, Lee Murray, and John Langan.
You can sign up here:
https://hopin.com/events/writing-in-the-dark-online-symposium-2021?ref=d6df2851c2ff
More About Writing in the Dark:
Celebrate the craft and industry of all things dark in publishing! This three-day symposium on horror writing and publishing will feature workshops, lectures, extensive networking opportunities, and more.
This online event features a main stage where author and instructor Tim Waggoner will lead the event. You can interact with the onscreen presenters, other attendees, and event staff through the chat area, and take polls as they pop up there as well. After the presentations, you can explore other areas of our virtual event space.
The Expo area features vendors just like at a convention. You will find publishers, authors, other workshops, and more.
In the Networking area, you can meet other attendees in speed networking sessions of 30 seconds to 5 minutes in length. If you want to maintain this connection you can exchange contact info that will be stored in your Hopin profile for later reference, just like exchanging business cards at an in-person event. The system introduces you to other attendees at random.
The event starts Friday Sept. 24 at 5pm and runs through Sunday evening.