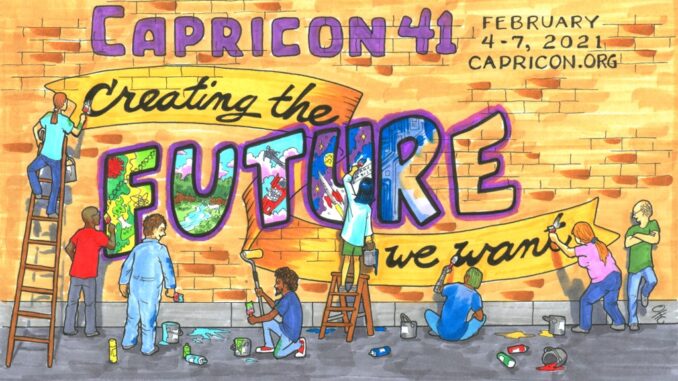 I and many other authors will be participating in Capricon in about two weeks. Capricon will be held entirely online through Discord and Zoom on February 4-7, 2021 (Central Time Zone). Here's what the convention is about:
Science fiction and fantasy are all about envisioning futures yet to come and worlds that don't exist. We are in a unique moment in time — The Great Pause, as some are calling it. We have an opportunity to make choices that will create the future we want to live in, from social change (Black Lives Matter) to technological change (digital surveillance) to economic change (income equality) and more. Capricon 41 will ask members of science fiction fandom, pros and fans alike, to draw on our experience with worldbuilding, envision what could be, and talk about how to get there.
You can register for the convention online; basic registrations are $10, although they do offer a no-cost registration option for those who have been having a hard time financially.
Here's my schedule of events at the convention:
Thursday, February 4
7pm
Saturday, February 6
2pm
---
6pm
---
7pm